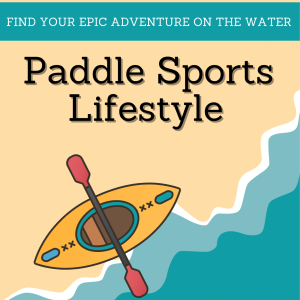 Monday Jul 17, 2023
From Waverly to Cooper's Landing: Our Training Journey through the Heart of the MR340
Listen as Kim shares the good, the bad, and the ugly moments from a recent two-day training adventure through the heart of the MR340: a 124 stretch from Waverly to Cooper's Landing. From the moment the group launched, the training partners faced every obstacle the river threw at them.
Through this intense training experience, they discovered the true essence of teamwork, perseverance, and the indomitable spirit of the paddle sports lifestyle.
Tune in as Kim shares the details of this adventure in training for the MR340.
Whether you're an experienced paddler, an outdoor enthusiast, or simply curious about the incredible feats of human endurance, this episode will inspire and captivate you. 
Connect with Kim and Paddle Sports Lifestyle:
Instagram: @PaddleSportsLifestyle  / @kimberlylpeek
Kim's Amazon Storefront with links to favorite gear
Paddle Sports Lifestyle website and blog
MR340: July 23-26, 2024 - https://mr340.org/
Buy Paddling Shirts and Gift Items at the Paddle Sports Lifestyle Store!
Comments
(0)
To leave or reply to comments, please download free Podbean or