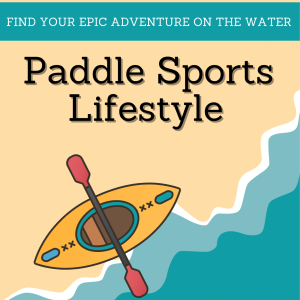 Wednesday May 17, 2023
The Power of Patience: Building Confidence and Stamina While Paddling
Whether you're a seasoned paddler or just starting, this episode will help you discover the power of patience and how it can enhance your confidence and stamina on the water. Kim discusses the importance of a gradual progression in increasing distance in order to build strength and avoid injuries.
But it's not just about reaching the finish line. The finish line is a blip on the timeline of your season, but there is a lot to savor when it comes to the journey. Kim reminds us that the real joy of paddling is in the daily details: from enjoying the scenery to challenging yourself with new skills, to developing new friendships.
If you're looking to improve your paddle sports performance and embrace a more joyful approach to training, don't miss this episode of The Paddle Sports Lifestyle.
Connect with Kim and Paddle Sports Lifestyle:
Instagram: @PaddleSportsLifestyle  / @kimberlylpeek
Kim's Amazon Storefront with links to favorite gear
Paddle Sports Lifestyle website and blog
Buy Paddling Shirts and Gift Items at the Paddle Sports Lifestyle Store!
Comments
(0)
To leave or reply to comments, please download free Podbean or